Spaniard Marc Marquez has the fourth straight season on the highest podium after winning the Thai race and for the sixth time he won the MotoGP title in his career.
Marc Marquez (RC213V racing driver, Repsol Honda Team) became the champion of FIM*1 MotoGP after stage 15 – Thailand Grand Prix (took place on October 6 at Chang International School, Buriram ). This is Marquez's fourth consecutive title and the sixth time he has won the MotoGP title in his career.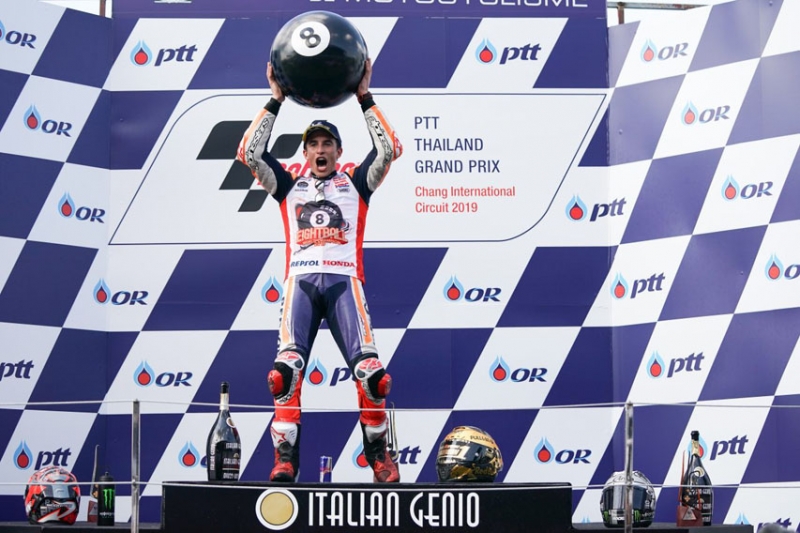 Using Honda's RC213V racing car, Marquez riders had a solid start to the fourth consecutive championship title this season, finishing second at the opening stage and winning at stage 2. Although he missed his spot on the podium at the Americas, he won 8 and 4 other runner-ups. Marquez riders have continued to successfully defend the title of MotoGP champion when the season still has 4 stages.
Marquez is currently the youngest MotoGP champion in the world when he won for the first time in 2013 – the same year that the driver started to compete in MotoGP format, wearing the Repsol Honda Team. In 2014 the driver continued to become the champion with 13 winning stages.
Although shortly thereafter in 2015, missing out on the championship, the 93rd driver quickly reaffirmed his position with the championship in 2016 – the third title of the MotoGP. And from then until the end of the 15th stage of MotoGP 2019, the driver was holding a record 61 times on the podium with 53 victories (this record is recorded the 4th highest in MotoGP history).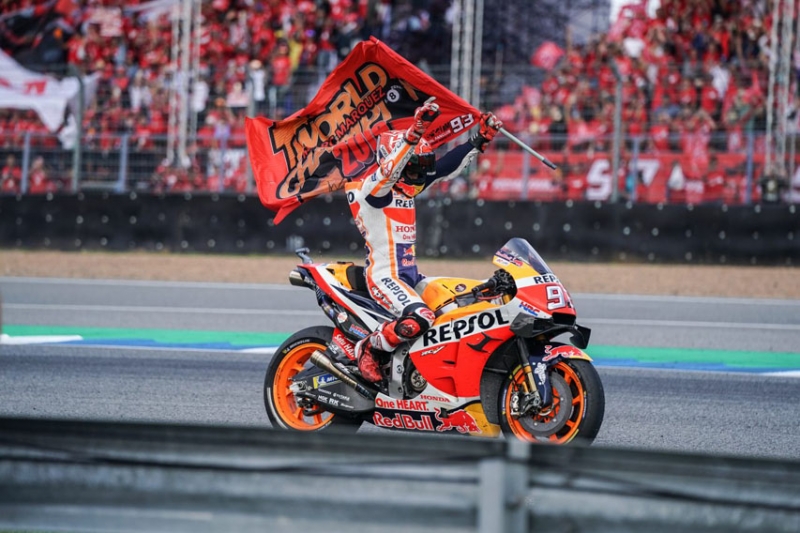 Marc Marquez said that he felt extremely happy to once again become a world champion by wearing the Honda team. He added that the 2019 season was one of the seasons he had the most stable performance. They had fought hard, both the team in particular and Honda, in general, had done extraordinary things, so that they stood that day in that position.
Celebrating Honda's 60th year of motorsport with a MotoGP championship was truly an honor, and he was proud to have done it for Honda. He also said thank you to everyone who had contributed that season, the fans who always support him!