If you have to point out images that always appear at racing events, especially F1 racing, then there must be hot models with standard bodies.
---
They are of course not the main characters of the races, nor do they play any important roles. The job of these girls is simply to put on sexy clothes, smile at the camera, welcome riders and most importantly: indirectly advertise brands by attracting glances of the audience. Sometimes, they have the task of waving the flag to start the race, but absolutely nothing is too significant.
Not significant in terms of expertise, but the image of beauty attached to supercars seems to have become common sense in the public eye. Car launches or promotions must have a beautiful model team. Many of the racing roads in Hollywood blockbusters start with a fiery girl coming out in front of roaring cars, admiring the riders and signaling to start the journey to find out who is the fastest one.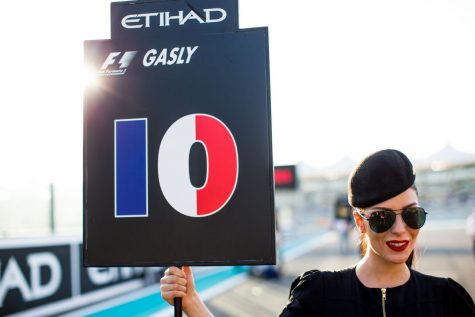 Yet, since 2018, the audience will no longer be able to see those girls on the roads of F1 racing again when the tournament committee decides to stop recruiting models in all stages of the race.
Sean Braches, commercial director of F1 racing, said: "We feel the use of models at Grand Prix events is no longer consistent with the F1 racing brand value and goes backward with the values ​​of modern society".
In fact, F1 racing is just one of many sports events that use beautiful models to serve the tournament's commercial image. Can include boxing matches, UFC wrestling matches, beautiful racing events or Billiard tournaments. And F1 is not the first sports tournament to decide to stop using the model. Earlier, the World Professional Darts Association also announced a similar decision.
This decision of Mr. Sean Braches has officially closed over 50 years of participation in F1 racing of female models worldwide. In the feminine era as the throne along with the female harassment, scandals are more and more exposed in the entertainment world, it seems time for companies to be more careful in using female images.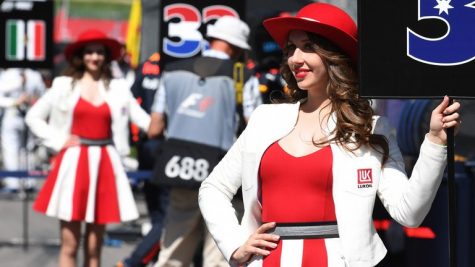 Of course, the elimination of F1's female model has met with strong opposition. Since the Japanese singer, Rosa Ogawa, became the first girl to promote brands on the track in the 60s, the concept of vehicles to be accompanied by beauty has been won the world. widely received. Despite many criticisms in the 1970s because of revealing clothing, this trend still flourishes and opens up employment opportunities for many girls.
Anyway, the final decision was made and certainly, the roads of the F1 racing season 2018 will no longer be available but the beautiful female model. Does that make this planet's number one high-end racing car lacking in appeal?
Stephanie Rice August 5, 2019 Blog, MainF1 Racing, Hollywood, racing events, sports events Read more >